September and October
Are For Bear Viewing
September and October are Fall months in the BC Interior and at 3,650′ elevation, we see glorious Fall colours and the occasional early snow towards the end of September already. Along with the Fall colours come the bears, ready to fatten up before they go into hibernation – and they wander through Echo Valley quite often, in search of food. Bears are omnivores, which means they eat a wide variety of food including plants, berries, and small animals like fish.
Guest at Echo Valley Ranch can often see the bears on the upper meadows, especially later in the afternoon when they come out of the forest to snack. They are fairly easy to spot, and very easy to see with a pair of binoculars or a telescopic lens on your camera.
Enjoy The Sights
Responsibly
When out on a hike around the ranch, startling a bear in the forest is never a good idea, especially a mother bear with cubs; it's always a good idea to talk loudly, wear a bell around your ankle, or make noise otherwise. Our team will be happy to chat with you about being bear-aware!
Bears are smart creatures and generally afraid of humans, they don't want to meet people face to face any more than people want to meet them close up. Giving a bear its space is the most important guideline to follow.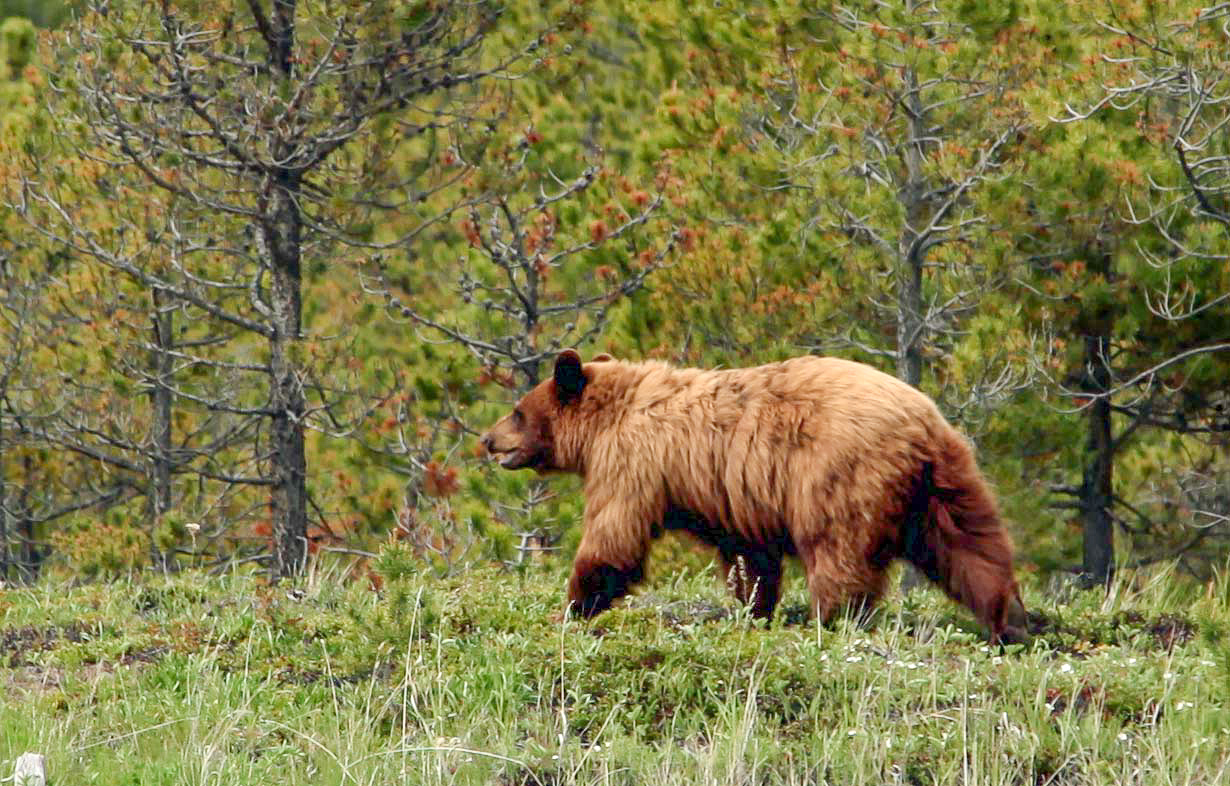 The Best Way
To Watch
The best way to watch bears in their natural environment is from the sundeck of the Dove Lodge, with a pair of binoculars. Even though the occasional bear strolls right onto the ranch grounds, we recommend zooming in with the binoculars instead of getting close in person.
To plan your own wilderness getaway and the chance to catch a glimpse of a bear, reach out to our reservations team. We're happy to chat with you about all the options and book a spot for you before our 2021 season comes to an end. We look forward to meeting you in Echo Valley!